THE SMK ADVANTAGE
SMK Capital Management is a family owned and operated full service real estate investment company focusing on acquiring, rehabbing, renting and selling financially distressed residential real esta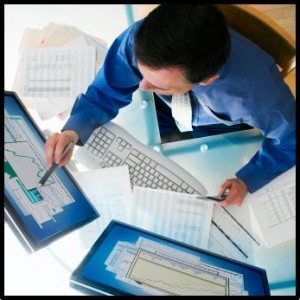 te in various regions of the U.S. including the Midwest and Sunbelt states.  We partner directly with investors on both, short term projects and medium-long term investments.  We also provide brokerage and property management services.

SMK Capital Management provides eligible investors with attractive returns primarily through equity investments in the acquisition, renovation, rental & sale of residential income producing real estate.
At SMK Capital Management, we strive for real estate diversity. We are so sure of our strategy and techniques that we often invest side by side with our clients, putting our own skin in the game.
Using our proprietary system, we create and manage personalized real estate portfolios for our clients. Our strategy creates ownership in numerous income producing residential properties located throughout many highly sought after markets in the US. Partial or full ownership of multiple income producing properties in various regions of the US results in significant investment diversity and risk mitigation.
Diversification and risk management is created through ownership of multiple properties in multiple regions, rather than traditional real estate investing by putting all your eggs in one basket. In addition to creating personalized real estate portfolios for our clients we are also able to network as a team of investors sharing similar goals allowing the ability to achieve in a group what one cannot achieve alone.
Whether you are looking for long term appreciation, annual cash flow, fixed return on capital (invested or loaned) or more aggressive short term returns, our experience and focus on diversity will allow us to participate in our unusually favorable investment environment.
Types of investors that we work with:
1) Individual equity investor and sole real estate owner
2) Group equity investor and partial real estate owner
3) Private Lender – speak to us about additional lending investment options that we create for our clients through mortgages and   notes which provide secure and consistent income
Benefits of Real Estate Investing
Whether you are investing for short term profits or long term cash flow, real estate provides many benefits that traditional stock and bond investments do not offer.
Tax Advantages
Investing in real estate can provide investors with significant tax advantages relative to investments in other asset classes. Depreciation and accelerated depreciation of assets allows investors to pay taxes on less income than actually received.
Inflation Hedging
Invested capital in income producing real estate is a great hedge against inflation. Annual rental increases can offset consumer price index increases caused by inflation.
Consistent Positive Returns
Strategic real estate investing can produce consistent single and double digit returns and positive cash flow when managed efficiently. Real estate is proven to be time honored and generates benefits in both rental income and asset appreciation.