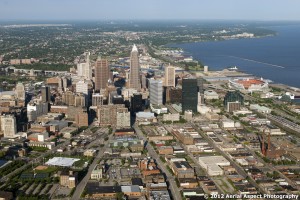 Cleveland, OH
In early 2013 we began moving our buy and hold investing out of FL and CA and into the Midwest.  The suburbs of Cleveland is where we are currently focusing our attention as this market is in the early phase of its appreciation cycle after the recession which saw a decline of real estate values between 30-75%.  Properties that were previously selling for $100,000+ are now selling anywhere from $30,000 – $70,000.
To compare, markets in the sun belt regions of FL, CA, NV & AZ all went through this same type of cycle and have since rebounded.  Meanwhile Cleveland currently provides high rent to price ratios, great for earning passive income while home values appreciate.  A few of Cleveland's suburbs have already experienced price increases of 5-9% in the last year.
We feel there is another 2-3 years to capitalize on the high cash flow in the region before margins are squeezed.